Events and Weddings
St. Theresa's Lakeside Resort is one of the few resorts of the Kenai Peninsula that can also cater to groups as large as 100 for both corporate and private events! We have a fully stocked kitchen and staff available to assist.

GREAT AMENTITIES AND FEATURES
Large central dining hall
High Speed Internet Access
Beautiful Outdoor pavillion
Cabins
Lake and lake recreational facilities including boating, volleyball and more.
Well-manicured lawns, flowers and an attentive staff.
Area-experienced owners with contacts for all activities on the Kenai.

WEDDINGS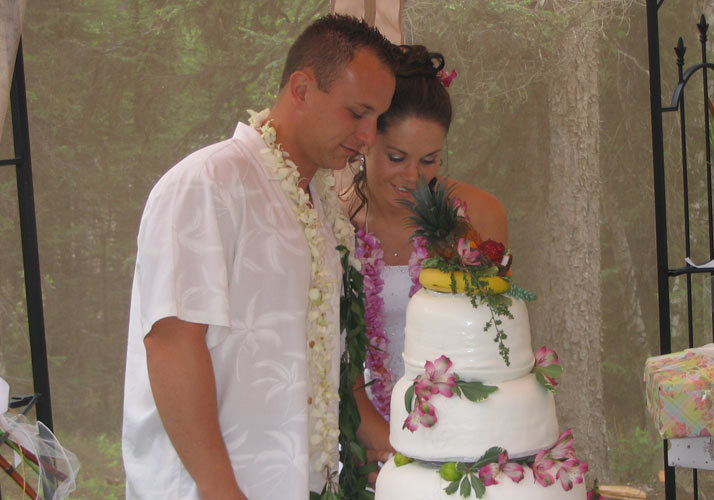 Planning a wedding or and event can truly be one of the most exciting and memorable things that you'll ever do. We will assist you in the planning and all aspects of your special day, helping you save time and money.
The resort can provide lodging and accommodations to out of town guests, banquet facilities, ceremony locations and full service catering. We can also assist you with support services from our list of vendors and associates. Support services provided by St Theresas Lakeside Resort or arranged with local vendors. Chairs, tables, linens, archway, gazebo, are available directly from the resort. Flowers, banners, decorations, officiates, DJ's, photographers, salons bakers, musicians and audio support can be provided from vendors who have worked with the resort over the past years or you may employ any of your preferred vendors.
Great people, Great food and great time! Thanks to Mary & Steve, we thoroughly enjoyed ourselves.
-Heather M
Thanks for making our honeymoon extraordinary! We got so much more than we expected. We look forward to visiting again soon. Thanks for the great hospitality.
-Sarah & Corey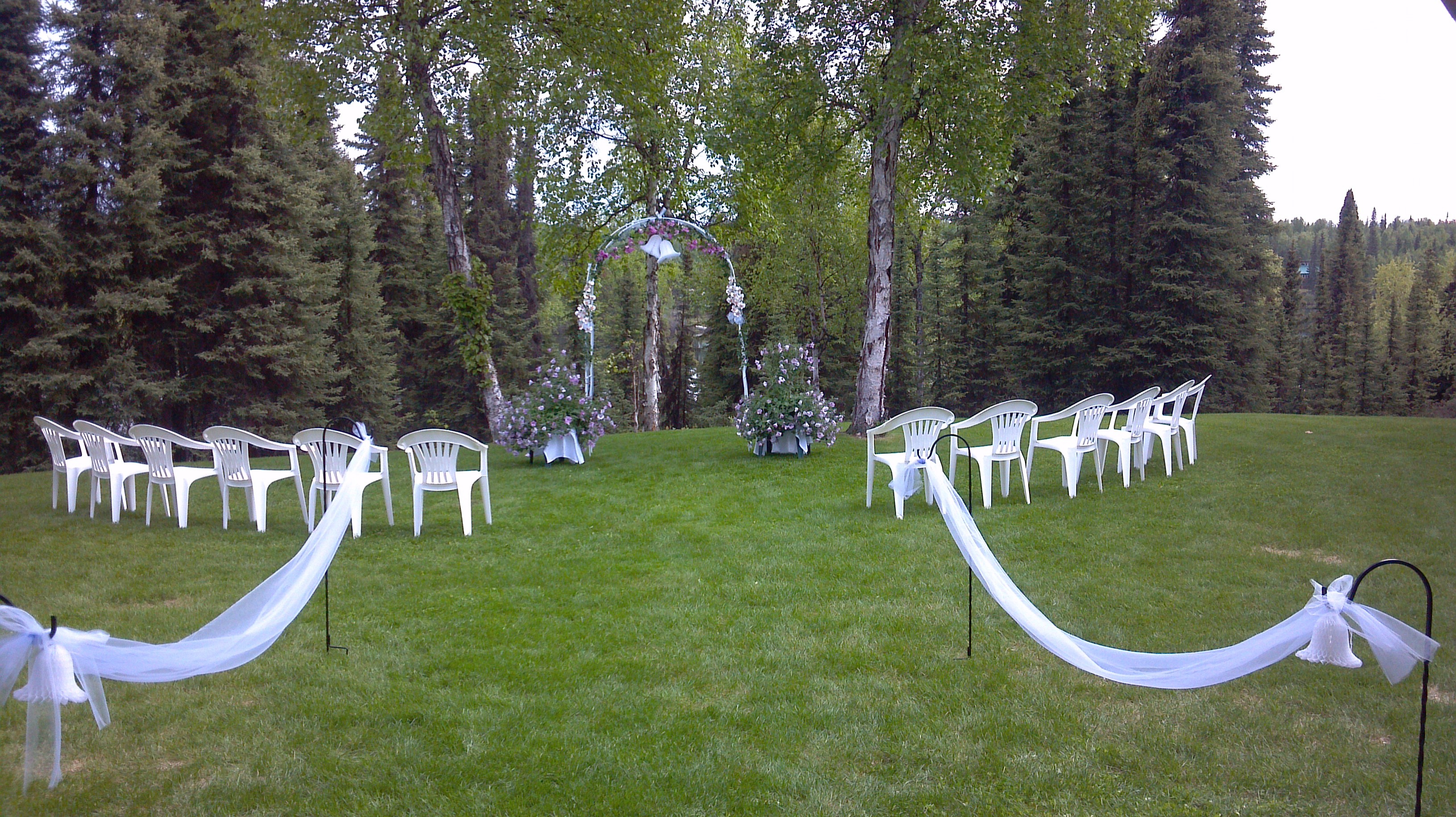 For more pictures, check out our gallery!
CALL US FOR RESERVATIONS:

RESERVATIONS
It is best to make large-group reservations at least 4 months in advance. Mary or Steve will call you personally to go over cabin floor plans, guest accommodations and dining arrangements. This is a great place to recharge your corporate enthusiasm or relax in a beautiful setting.